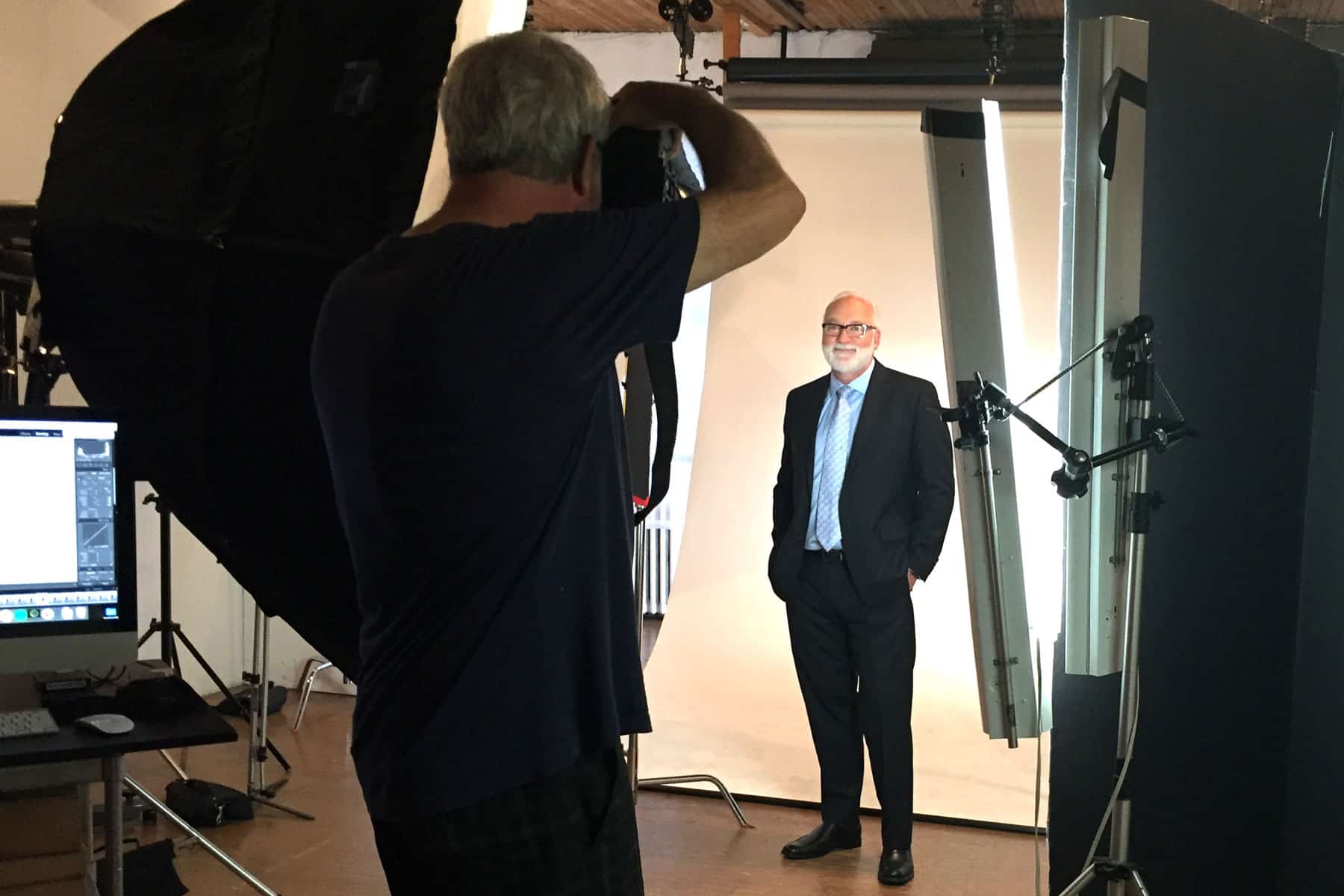 We've all heard that old saying – a picture speaks a thousand words. And it's true, especially when it comes to branding. When choosing a branding photo to represent yourself, it's integral that the photo speaks the thousand words your customer wants, and needs, to hear. After all, visual content drives engagement which ultimately drives sales.
So, how do you make this happen? What steps do you need to take to make sure that the photo you use for branding is the right one?
Hire a Professional
Sure, your cell phone may take great photos but it's better to leave your branding photo shoot to a professional. If you don't, you risk devaluing your brand.
Remember: Great photography makes a great first impression, and you can't place a price tag on that! Plus, a professional can guarantee that you'll be provided with high-quality images that can be used seamlessly across all of your marketing collateral.
Don't just hire any local photographer. Take the time to really investigate who can do the job properly the first time. Ask your networks, talk to your colleagues, look online, or ask us! We have a great pool of branding photographers that we trust and are glad to recommend to our clients.
A photographer worth hiring should:
• Have a solid portfolio that speaks to his or her expertise
• Understand lighting, posing, head position, expressions, and body language, and how they all work together
• Be open-minded and receptive to your ideas and vision
• Have photo editing and retouching experience. Always ask for before and after samples.
• Work from their studio with professional camera equipment and proper lighting equipment. A great branding photo should always be shadow, squinting and lighting issue free.
Clearly Communicate Your Vision
Prepare a creative brief for the photographer that outlines the results you want to achieve. The quality and style of your photos will convey a lot about you and signal to your customer how you do business. For example, a photo shoot in casual attire will send a completely different message that one in formal attire.
Deciding how you want to be portrayed in advance (i.e. knowledgeable, dynamic, trustworthy, and successful) will also help the photographer bring out your most important characteristics during the shoot.
The brief should also include your brand values and your target audience. If possible, arrange a pre-shoot consultation to go over your brief. Need help with your brief? Let us know. We are proud to offer art direction services to all of our clients.
Speaking of art direction, we always recommend that our clients have their photos taken vertically to at least below the hands and preferably below the hips, including both arms and shoulders. This allows us to decide on the cropping and positioning of the photo during the design process.
Dress the Part
Be prepared to spend several hours in the studio, having upwards to 100 photos taken, with at least one wardrobe change (or more if you want!). Always arrive at the shoot with your hair styled and book a makeup artist to attend the shoot. It's best to have daytime makeup applied for a soft natural look. We will review the gallery of photo proofs afterwards and select one photo for your brand so the more we have to choose from the better!
Have Fun!
Once you've done your research, selected a photographer, prepared your brief, picked your outfits and styled your hair, all that's left is to have fun with it and let your body language shine. Smile, stand up tall, and be proud of the brand you are creating. You've earned it!
https://www.agentmakeover.com/wp2021/wp-content/uploads/2017/10/AM-photography.jpg
1200
1800
admin32
https://www.agentmakeover.com/wp2021/wp-content/uploads/2021/01/AM-logo.png
admin32
2017-10-28 15:04:05
2021-01-26 09:03:13
Branding Photography 101